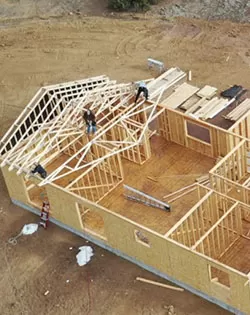 Do you love to work with your hands, solve problems, and see the tangible results of your work at the end of the day? Helton Construction is now hiring skilled carpenters and finish carpenters to help build quality custom homes in Fremont County, Colorado!
Being the premier home builder in Fremont County, Colorado, we know our success is driven by our talented employees. We are looking for professionals with a passion for home building. You will have the responsibility for helping us build homes on time, profitably, and of the highest quality.
This is an amazing time in the home building industry and there is seemingly endless work to be had. With Helton Construction, you can enjoy a flexible, family-oriented workplace that encourages growth and success. Can you bring something great to our organization?
Knowledge | Skills | Abilities Desired
Positive attitude, listening, excellent communication, planning and time management, organization, eye for detail, problem solving, leadership, customer experience management.
Job Requirements
The members on our home building team have the ability to follow specific instructions from a Project Manager, true manual dexterity, a conceptual understanding of wood frame construction, a firm grasp of safety, basic tool use, accurate cutting, and framing.
A successful candidate can read plans, understands basic building science and building envelope details, and is a problem-solver. While work is important we understand that you like to have a life outside of work and we encourage a healthy work/life balance.
We have a diverse crew with very little turnover, we laugh a lot, and enjoy our work. We generally work in locations in and around Fremont County, Colorado. We work in a cold-weather climate during a good portion of the year. You must understand that "It's too cold" is not a valid excuse for missing work. Get some cold-weather gear to keep you warm!