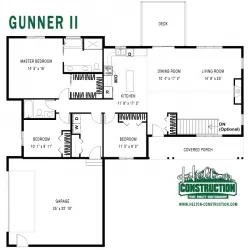 Helton Construction custom home builders is a family-owned Colorado business. I believe building a home is a personal experience where trust and reliability are essential. I am committed to quality craftsmanship and resource efficient construction that brings value to the building process. I take great pride to make your project as smooth and organized as possible.
Have you been on the hunt for that perfect home, but are starting to think it's just not out there? The professionals at Helton Construction will help you get everything you always wanted out of your new custom home! Our goal is to turn your dream into a reality.
From architectural services to interior design to the highest quality sub-contractors in Colorado, Helton Construction can build you a custom home you'll love.